August 23, 2019
Three fascinating women will open the moinblockchain conference together
Three fascinating women will open the moinblockchain conference together: Julia Larsen, Nicole Zhu and Citlali Mora Catlett. First of all we would like to share more information about the three speakers with you.
Nicole Zhu - "..for the first time, technology does give back more control and privacy to you, in a way that's irrevocable by a powerful company or a strong military"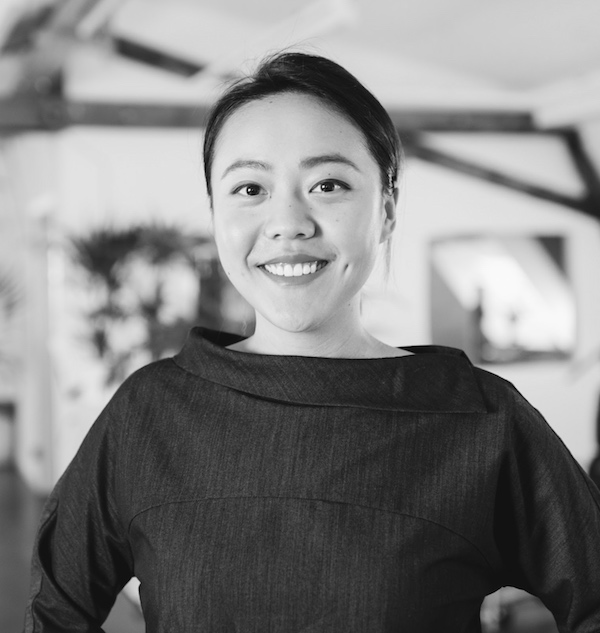 Nicole is an engineer at Parity Technologies and is involved in building the decentralized web. She is working on 'Substrate', an open source blockchain builder that enables businesses to build and connect on a blockchain. Nicole comes from a software engineering background, has worked at Ideo Pivotal Labs Product Engineer and has both a bachelor's and master's degree from Standford. In addition to her academic career, she served as Vice President Fraud & Risk at GO-JEK, Indonesia's first billion-dollar Start Up, which provides an on-demand ridesharing service for scooters and other services, as well as a digital payment service that uses data and machine learning to prevent financial fraud and money laundering. This experience ultimately brought the software engineer into contact with the subject of blockchain.
Nicole will tell more about Polkadot at this year's conference. The protocol was designed by Ethereum founder Gavin Wood and collected 144.3 million US dollars in his Initial Coin Offering in October 2017. Polkadot allows different blockchains to exchange messages in a secure and trustworthy way. Polkadot is the concept of a heterogeneous multichain and translation architecture that enables the connection of individually customized sidechains with public blockchains. (Wikipedia https://de.wikipedia.org/wiki/Polkadot) You can find out more about Polkadot here, if you don't want to wait until the moinblockchain: https://polkadot.network/#page-intro. Nicole also writes a blog .
Citlali Mora Catlett: "Working in this area allows you not only to dream about what the future could bring, but at the same time to be part of the environment that shapes the developments".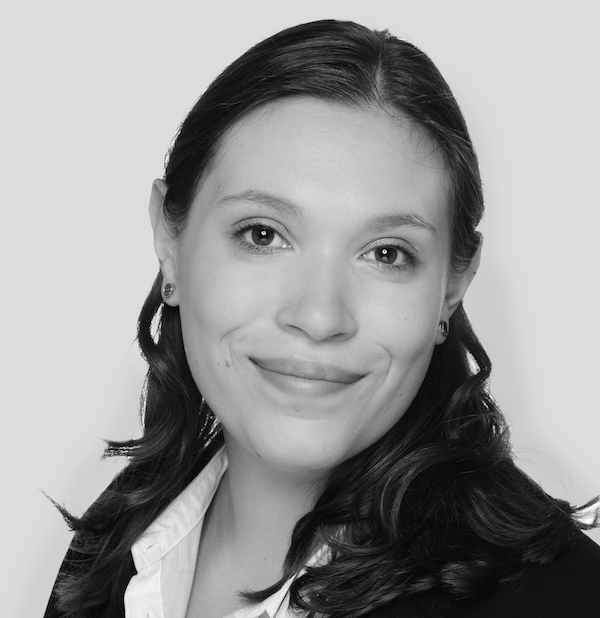 Anyone born in Hamburg always comes back to Hamburg. So does Citlali. Since 2017, she has been responsible for Special Projects and Position Strategy at B9lab, a provider of blockchain education and training. Here she is involved with global institutions as well as freelance developers who participate in B9 Labs online trainings and on-site workshops.
At our conference you can get to know Citlali in the Opening Keynote as well as in a Masterclass on Smart Contracts. In her Masterclass Citlali will give a short and theoretical overview over smart contracts and will then dive deaper into the differences of smart contracts in different protocols like Hyperledger Fabric, Sawtooth, Tezos and Ethereum. You do not need to be a developer to be able to understand the conceptional differences.
Citlali started her career in a non-technical field by studying Political Science with a focus on International Relations and European Policy at the University of Munich. She is also part of the volunteers who make the National Model United Nations possible. As far as Blockchain technology is concerned, she is thrilled … "with the opportunity not only to dream about what the future could bring, but also to be part of the environment that shapes developments." The potential to solve global challenges, generate new business models and rethink our understanding of authority and consensus, as well as discover new forms of digital identity and decentralized organization, make Blockchain not only a challenging area but also one in which we have not yet been able to assess what the future will bring.".
At B9 Labs she also leads the non-developer courses - courses that reflect the multi-dimensionality of blockchain technology. These non-developer courses are for those who are interested in blockchain beyond programming. They cover the essential theories and concepts of blockchain technology. By analyzing use cases, the courses offer a broader perspective on how blockchain affects companies and overall economic activity. If you'd like to read about Citlali in advance, check out her blog: https://blog.b9lab.com/@citlali_71257
Julia Evelyn Larsen: "There are few women in tech, and there are few women in finance, and when you put them together, you have even less."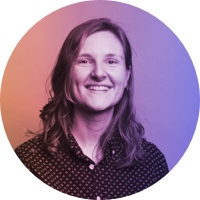 You may know Julia as Community Lead of moinworld in Munich . Now you can meet her at our Blockchain conference in Hamburg. Her enthusiasm for Blockchain started during Julia's psychology bachelor. Meetups and IT events in Copenhagen motivated her additionally and strengthend her intest in technology. Like the moinworld e.V. team, however, she was convinced that too few women were represented at tech conferences. That's why she founded CryptoWomen Copenhagen together with other women. "We started CryptoWomen in the fall of 2017 in Denmark as a reaction to the lack of gender diversity within technology around us. Our mission is to make the crypto and blockchain space more welcoming to women, and we aim to do that through our events and workshops."
She is currently completing her Master's degree in Organisational Innovation and Entrepreneurship, which she started in Copenhagen in 2017. She will report on her research results at our conference in her master class on "Blockchain Evolution: Building Technology for Social Good. If you would like to know more about CryptoWomen Copenhagen, please visit https://www.linkedin.com/company/cryptowomen-cph/about/ We are happy to have such great support and count the days until the conference!
Your moinworld Team
Mehr Infos und Tickets zur Konferenz