November 20, 2019
Our last MOIA Meetup focused on Software Quality Management. At MOIA's beautiful office there was a great atmosphere even before the actual start of the event and our participants were already chatting lively with each other while the Meetup space was slowly filling up. Anja opened the event and handed over the microphone to Gabi Wegner, our host at MOIA, and to our first speaker Ada Pohl - Senior Quality Assurance Specialist at MOIA.
How to test if QA is a career option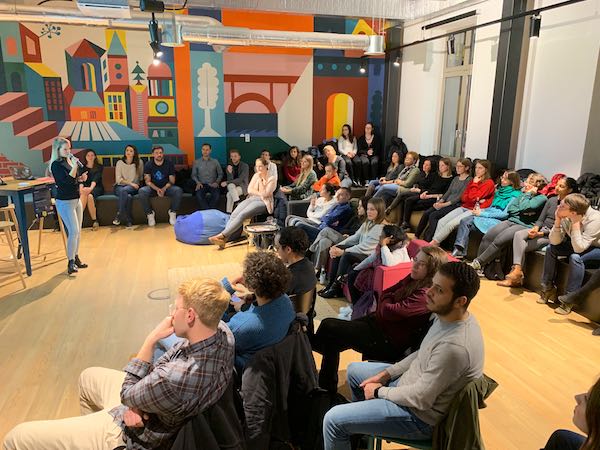 Ada's presentation was inspiring for those of us who are thinking about a career in QA. Of course also for those who were reminded of their own career starts in QA. Because there is no direct training path for quality engineers, most QA specialists end up in this area by chance. In her lecture Ada inspired us with her personal path which began with studying "Human Computer Interaction" at the University of Hamburg. A later internship in user research ultimately led her to an entry-level position in quality assurance, where she later conducted interviews with potential QA candidates herself. In her talk, Ada shared with us the strengths needed for this role so one could test whether there is a potential QA specialist in us. #### Testing & Automation (with TestCafe) The second lecture of the evening was given by Alina Rotariu, Senior Quality Engineer at SHARE NOW. In her talk "Taking a Peek at how automation is done with TestCafe" she gave insights into how to organize application testing, why automated testing is necessary and how TestCafe can be used as a tool for testing web applications. Alina recommends this article by Martin Fowler if you want to dive deeper into testing: https://martinfowler.com/articles/practical-test-pyramid.html After the two talks of the evening, the participants had, as always, the chance to talk to each other and with the speakers. If you would like to get in touch with speakers or other like-minded people, then join our next and first
Meetup bei Avande
!