November 3, 2019
Clear the way for a more female IT: Third conference on the blockchain technology "#moinblockchain" from moinworld in Hamburg
The Women Techmakers community, blockchain start-ups and representatives of global players such as IBM and Otto GmbH met last week at the HSBA Innovation Center in Hamburg to exchange experiences and learn more about blockchain technology. The moinworld team around founder Anja Schumann invited an international audience to the Hanseatic city with leading speakers from IBM, ConsenSys, Parity Technologies, Rabobank, Jolocom, Hengeler Mueller and Holochain. The event was opened by Torsten Sevecke, a special guest of the State Council for Economics and Innovation of the Free and Hanseatic City of Hamburg's Ministry of Economics, Transport and Innovation. In contrast to many other IT conferences, moinblockchain attracted a balanced audience for the third year in a row - which was probably also due to the large number of female experts who came from different nations for the conference.
Moinworld's mission: a more inclusive IT-world
Moinworld's mission is to make the tech world more inclusive and to demystify IT issues such as blockchain while connecting audiences with world-renowned experts. The motto of the conference on October 18 at the HSBA Innovation Center in the heart of Hamburg was once again "Diversity Meets Tech Innovation". The atmosphere at our Speakers Dinner the day before as well as at the event reflected not only the willingness of the hosts, but also that of the experts and sponsors to support women in successfully advancing their IT careers.
Heute fand die #moinblockchain19 in Hamburg statt. Wir waren gerne mit dabei und haben uns etwas inspirieren lassen. Unbedingt empfehlenswerte Veranstaltung. @eVmoinworld pic.twitter.com/zzV3Wfzt2s

— newsaktuell (@newsaktuell) October 18, 2019
Opening of the event by Torsten Sevecke
Torsten Sevecke, State Councillor for Economic and Innovation in the Ministry of Economics, Transport and Innovation of the City of Hamburg, also emphasized in his opening speech that IT events must become more inclusive in order to not lose decisive talents and the ability to innovate.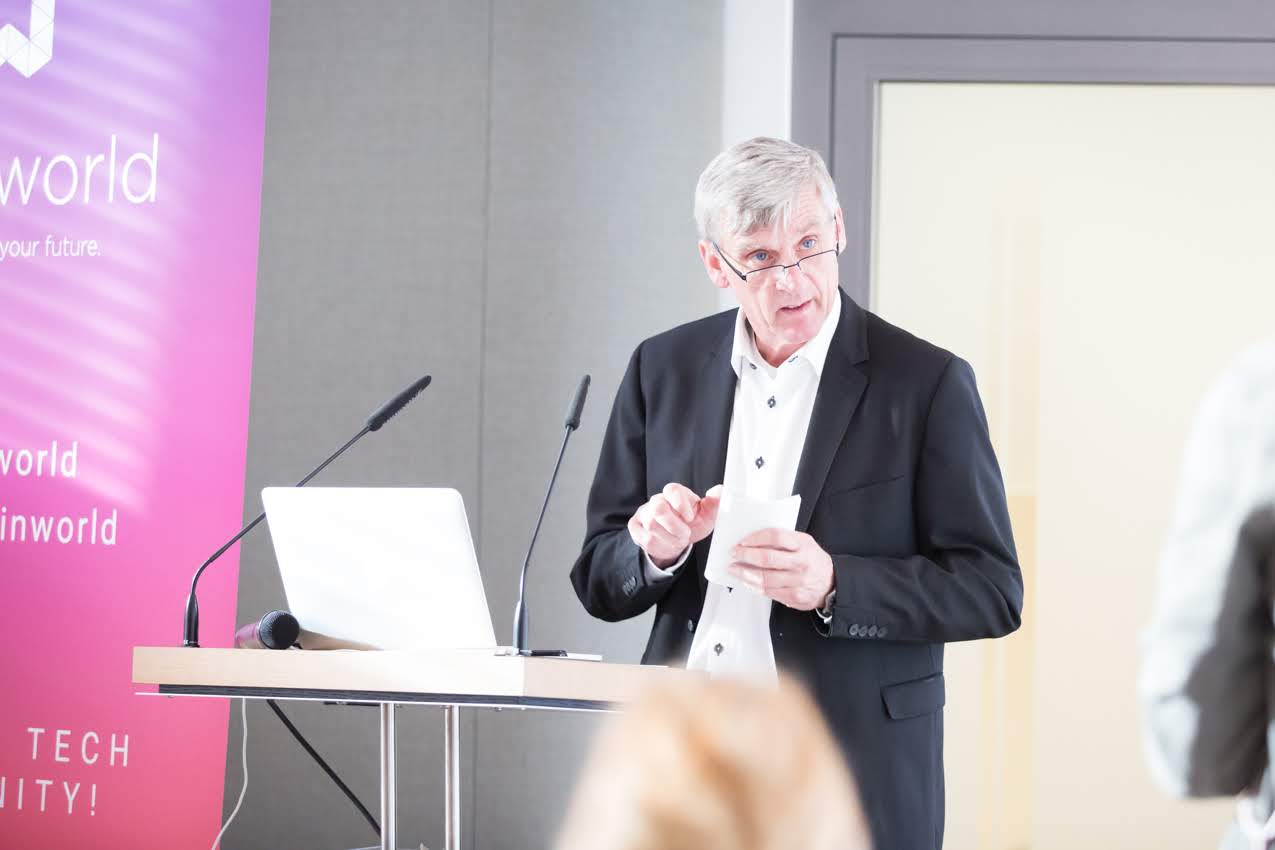 From the basics to current challenges and applications
At the one-day event, interested blockchain participants were able to exchange information on the state of the technology and on current and future application areas. The event included lectures and panel discussions with renowned international speakers, as well as hands-on sessions on topics such as Smart Contracts and User Experience challenges of Blockchain technology. Lectures ranged from the basics to possible applications of blockchain technology in areas such as supply chain management, e-government and digital identity.
It was a great conference! Thank you @eVmoinworld for hosting and organizing everything! #livingdiversity #blockchain #Hamburg https://t.co/5zRiztTFZU

— Citlali Mora Catlett (@Citlali_B9lab) October 24, 2019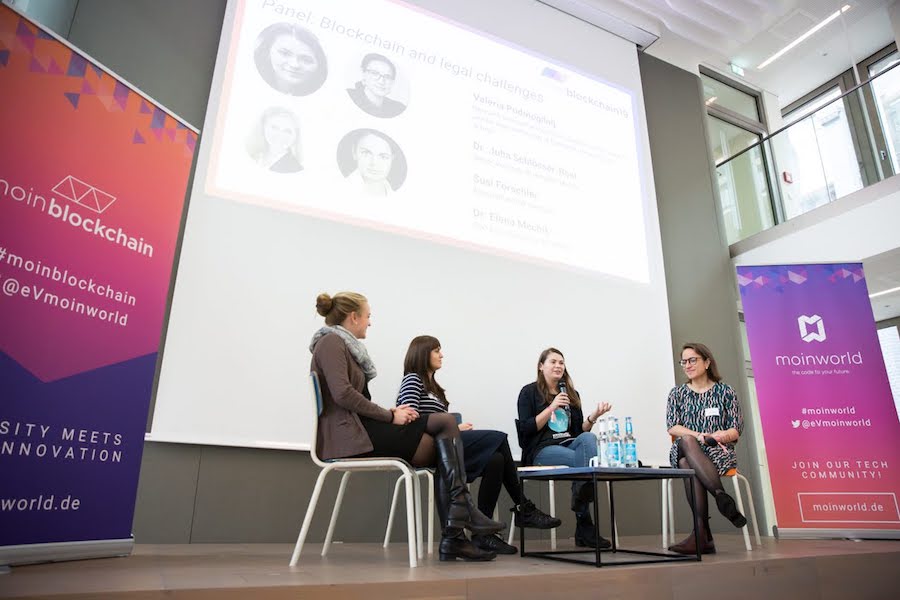 A great example of explaining the value proposition of #blockchain to users, not the implementation specs, from @G_Rak s talk @eVmoinworld pic.twitter.com/mtGM0l2c5q

— Nicole Zhu (@nczhu) October 18, 2019
Receiving the IDEA - Innovation in Digital Equality Award of Hamburg
After the successful conference, all conference participants were invited to the 1st IDEA - Innovation in Digital Equality Award ceremony at the Hamburg City Hall. After a touching speech the 2nd Mayor Katharina Fegebank handed over the IDEA Award to moinworld founder Anja Schumann. On behalf of Hamburg, she rewarded her for her engagement while supporting her project to develop an app with the participants of the Summer Camp 2020 to counteract gender prejudices in schools and at work. Some unconscious biases against girls and technology are self-imposed, others are rooted in culture and society. An "unconscious bias training" will be the beginning of the idea finding process at the Coding Camp next summer. Girls who are about to finish school are more than welcome to sign up already.
Herzlichen Glückwunsch @snanja zum #IDEAPreis für @eVmoinworld!👏😊 https://t.co/iMu10OdZCt

— Sandra Roggow (@SasaKiar) October 18, 2019
A big thank you to our sponsors and team members
Moinworld founder and organizer Anja Schumann was very positive about the event: "For the third time in a row we were able to win more than 100 blockchain interested parties from all over the world. Both the selected experts and the audience have once again impressively proven that women do not have to be a minority in technology. I would like to thank our sponsors IBM and the city of Hamburg, as well as our speakers, moderators and the team who made this event happen".
Become part of the community
Events like this one show that Hamburg does not have to stand behind Berlin when it comes to start-ups and innovative trends. If you want to join moinworld, become a member or come to one of our next Meetups. There you can get to know the community and discuss the latest trends in the technology industry. Come to one of our next Meetups: Sign up here. Become a member and part of the community.
HANSEPROUD: Anja Schuhmann von @eVmoinworld erhält einen #IDEA Förderpreis der @hh_bwfg. Wir gratulieren zur Ehrung des tollen Engagements! pic.twitter.com/cTFlWvQaQ8

— HANSEVALLEY (@HANSEVALLEY) October 18, 2019