February 5, 2019
In 2019, I'm going to… lose weight work out more drink less
…learn to code?!
It's January 2019. No New Year's resolutions? No problem! Forget the usual resolutions of hitting the gym or starting to detox!
Why not embrace coding with moinworld? Learn a new skill, meet new people and become part of tech community of over two thousand people in Germany. We want women to become more confident and better represented in tech, so we have courses suitable for all levels and ages. Bring your daughter, auntie, nieces, granddaughter, best friend, colleague, neighbour to a moinworld course- everyone is welcome!
What comes to mind when you think of learning to code?
We at moinworld want to redefine the future of tech by introducing more women and girls into the fascinating world of programming that is powering the current digital revolution. As a non-profit, we run coding courses in Hamburg and Munich, meetups and events for women and girls so that everyone can learn in a fun and dynamic community. Fresh out of the box for 2019, we have places on our programme which include the most in-demand languages, such as HTML/CSS, JavaScript, Python.
For newbies or advanced programmers alike, we have a course level for designed to inspire you and take your coding skills to the next level!
The question is, why learn to code?
We all know that tech is still largely a male-dominated field and that many women feel either intimidated or alienated by the concept of programming, but that is no reason not to try out coding. Don't knock it if you haven't tried it!
Of course, we at moinworld are biased, so we asked our friends why they decided to learn to code and how it's changed their lives. Their answers may surprise you!
Interview with Vicky, using her coding skills for data analysis
What made you want to learn this skill?
'My passion for programming came as quite a surprise! Despite my colleagues' encouragement, I had put off learning to code for a long time because I was worried about being limited to just 'programming' tasks at work. After some contemplation, I jumped in and quickly found that I could use this new knowledge to run data analysis. This data was vital for my colleagues for understanding business metrics and allowed me to deepen my knowledge of our how our company works.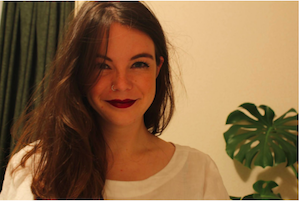 This particular coding use-case requires a holistic understanding of your business, so is a perfect skill to learn if you have been with a company for a while and want to get involved in a project that drills deeper and extracts granular insights into performance measurements and tracking. Programming, in this sense, is simply problem-solving with immediate results. Now I'm using online courses to so that I can fit in learning around my job and- surprisingly- I am loving it!

Alongside extracting data analysis, I want to develop an energy trading market simulator. I figured that having a project of my own would keep me motivated with learning programming. There is nothing more motivating than seeing the results of your learning benefit your own project!

It is clear that society is moving towards relying on big data, and generally speaking, in our ever tech-reliant lifestyles, we are surrounded by code. Far from just being another skill to add to your career toolbelt, it helps you to understand concepts that underpin the technology we use in our day to day lives.
Top tips for beginners
Be creative! Not only is it an incredible skill to have, I find learning to code actually requires a lot of creativity and utilises a lot of other skill sets that I did not expect it would. So don't be put off if you don't have a maths or computer science background- coding is accessible to anyone who is patient and determined!

Set a goal. As a total beginner myself, I found it essential to have a target. Set your goal in a sentence, like 'I want to be able to create an app' or 'I want to revamp my website' . Not only will this give your study more direction, it keeps you from getting overwhelmed by the breadth of languages and possible options that exist in the world of programming.'
Vicky studied Physics and Nuclear Technology, has worked on nuclear power plants, fundraised for conservation projects and currently works in renewable energy- if you would like to connect with Vicky, her LinkedIn profile can be found here.
Interview with Lovisa
Lovisa is from Sweden and is currently writing her PhD in Psychology and Computer Science at the University of Glasgow. Before starting university, Lovisa had had no experience in learning to code. Little did she know that trying out a programming course in her first year would set her on a new path and would open the door to academic research.
What made you want to learn to code?
My intention was originally to study psychology at university. However, I enrolled in a first-year introductory programming course because I thought that such a formal, technical subject could give me an edge in psychology research. I had precisely zero programming experience prior to that. I only knew it had a reputation for being really, soul-crushingly difficult and full of stereotypes, but I was so positively surprised at the opportunity of an introduction course that I forced myself to seize it. I liked it so much, eventually, that I switched into a joint psychology and computer science degree!
What is it like to learn code?
Quite the journey. All the terms often used to describe women's experience learning programming – "impostor syndrome", "computer anxiety", and "fear of failure" – were definitely applicable to me. Every first-year lab, my palms were sweaty and mind racing as I sat in shame expecting some tutor to politely recommend that I drop the subject. During my first year, I often procrastinated out of fear of confronting compiler errors and bare my stupidity. But eventually I learned not to judge myself too hard if I didn't understand something. For sure, others appeared to grasp the concepts immediately, but I had no idea about how much practice they had had. I reckoned that, if I allocate more time to learn things at my own pace, and without comparing myself to them, perhaps I will emerge at the other end with a similar effortlessness. After all, the material was perfectly learnable, mind-opening and intellectually stimulating – I wasn't sure why I had let it become this emotional dementor.

Learning should be fun. For those new to programming and are not sure which language is right for them, in your opinion, which language is the most enjoyable? And how do you overcome complex tasks? The language I find the most fun is probably Java because I enjoy object-oriented programming, especially the modelling stage of it where you decide how to represent your system. Regarding mastering complex tasks: I personally cannot do without intensive diagramming in taming complexity, and when I code I always start doing some top-down scaffolding with in-code comments that explain in plain English what a section should do.
How has learning to code shaped your life?
On a personal level, I did feel quite satisfied having overcome my initial fears. My programming experience also inspired many strategies in how to teach people abstract procedures, which I am now researching as part of my doctoral studies at University of Glasgow. A computer science degree won't make you omnipotent in solving any bug or technological problem, but it does train you to approach them in an efficient and disciplined way. Whether you want to make a new website, a new programming language or app – it's all suddenly within the realm of possibility.
Top tips for beginners
Allow yourself time and be prepared to sacrifice it (the payoff will be worth it).
Don't compare yourself to others – we all have unique minds and your focus should rather be on re-structuring the course material in a way that fits yours.
Be social – you will need many breaks of banter to cope with assignments, that camaraderie is essential.

Play to your strengths- try to explore which type of programming you are most naturally inclined to. As I entered my final years as an undergrad, it became clear that computing science was so much more than just app development – I particularly loved the courses in algorithms and machine learning. If low-level systems, web technologies or data visualisation floats your boat, then practice programming through that.
If you feel inspired by Lovisa's story, check out her website which showcases her curiosity for coding, psychology and many other research interests.
As tech becomes ever more entwined in our everyday lives, learning to code is an essential skill for those who want to keep up with the pace of digitalisation. No matter what your level of expertise or whatever your goals, it's high time to demystify the 'geeky', 'boring' reputation of coding and become fluent with new languages that are shaping our future. What better excuse to start the year as you mean to go on?
If you would like to hear more about moinworld, email us at moin@moinworld.de or check out our programming classes page for an overview of upcoming courses in Hamburg or Munich - see you there!
Emily Cook