October 8, 2018
moinwold Hack- and Coworking-Night at XING – not your regular hacknight
In September we started our first Hack- and Coworking-Night in addition to our programming classes. You probably made use of study groups at university or high school and you already know that sometimes it is more fun to study in a group. Learning how to code is a journey and we would like to provide you with as many opportunities as possible to stay on your track. Moinworld, in our effort to close the digital divide, has a great tradition of putting together wonderful events that inspire, motivate and empower women. If by hearing the term Hacknight you think about competitive tech event like Hackathon, you might be correct, in many other contexts. But not when moinwold does it. Our Coworking-Night is a 3-4 hours freestyle coding session in which you are invited to work on any coding project you like, learn to code, or learn a new language, while enjoying the hacking atmosphere, and network with other women. We are repeating the Hack and Coworking-Night on a monthly basis.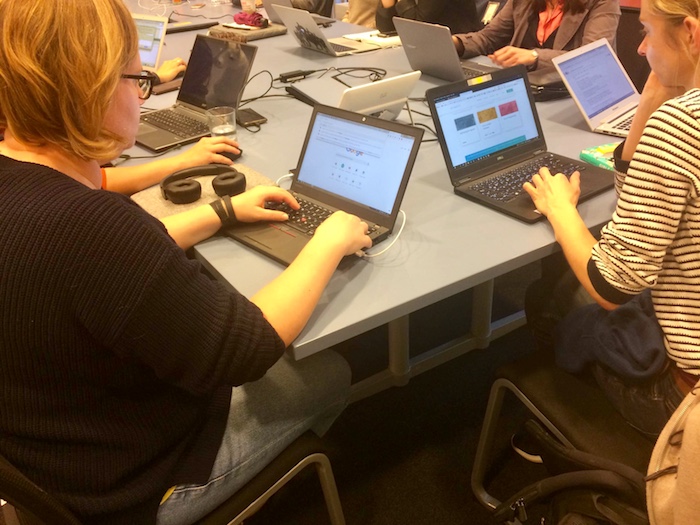 More than digital - making technology your tool
Coding is the ultimate empowerment tool. Not only will it open the doors to a rewarding and flexible career in tech, but it will also equip you with a new methodology for solving problems. Tech is more than just coding. Tech is a varied and flexible career field, and you never know where it might take you. You can't get there if you don't have the tools. Learning to code will take care of that problem. Then it's time to sit back and watch the opportunities roll in and unfold.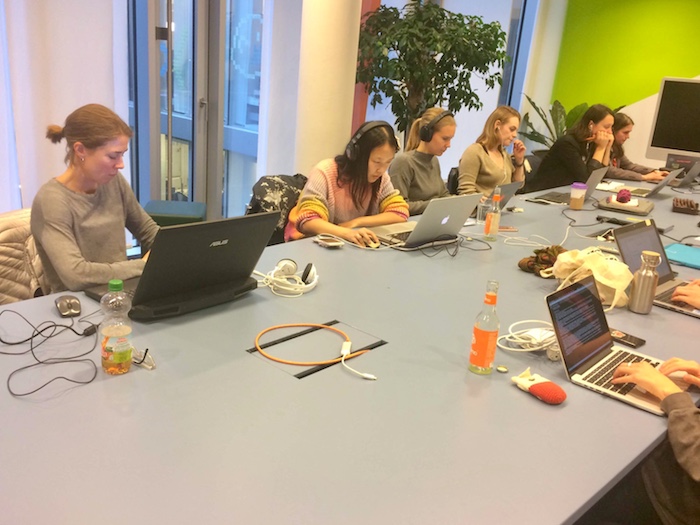 Your projects at the Hack- and Coworking-Night
At the Hack- and Coworking-Night we are making use of free online education and are pairing it with the collective wisdom of our community. There's also only so much you can learn from tutorials online before you need hands-on instruction and someone to answer your questions. Programming, like many things in life, is a journey: deciding where and how you start is important to get you off on the best foot, but then you just need to keep moving forward. So pick your stack, build your foundation, and ask others to help and help others. The accessibility of development training videos and tutorials is on the other side of a quick Google search but sometimes all the material is a little overwhelming. We will give you a guideline on how to start.
If you are already more advanced you can of course work on your own coding projects and share your experience with beginners.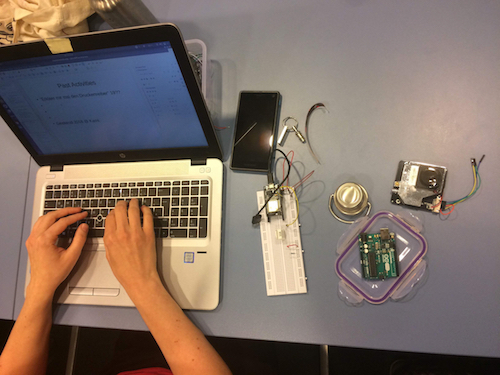 Peer Programming- studying in a group is more fun that on your own
What is the final benefit of joining a cohort of students who all share the same goals? An expanded network and guidance from others who have all been through the same experience. Also sometimes learning new things can be intimidating and its nice to have others around.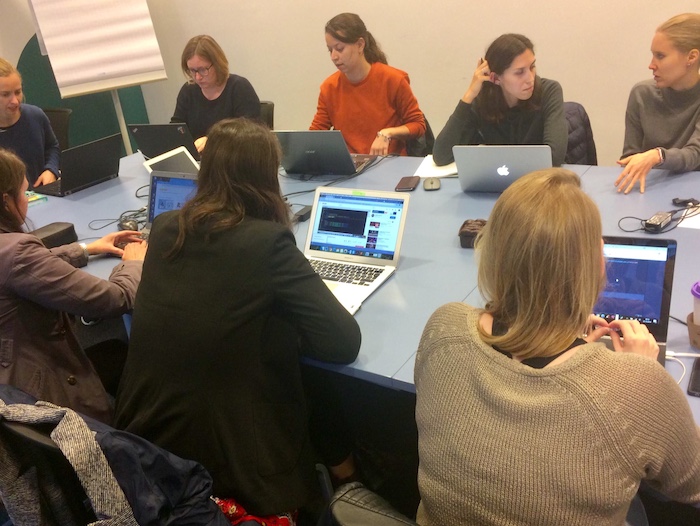 Who is it for?
Our Hack- and Coworking-Night is for women who want to learn software development or make a career shift, for developers who want to advance their skills and network with other women and for high school students who are learning to program.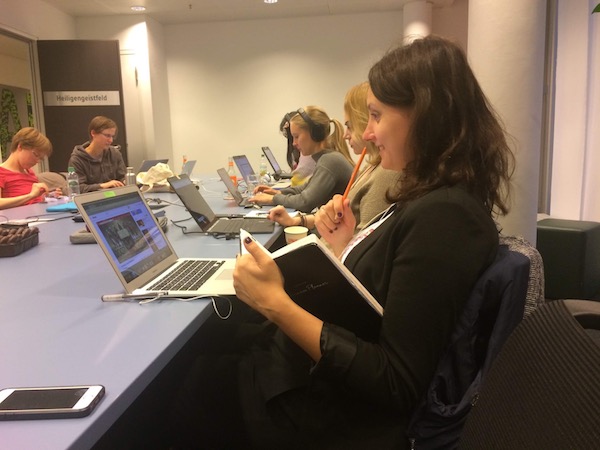 What is the moinworld Hack- and Coworking-Night all about?
learn something. No matter if the only tech knowledge you have is how to use Microsoft Word and Internet Explorer, or if you are professional developer: this is your time to learn something new, work on a project, expand your skills and widen your horizons with like-minded people. No competition, no pressure, no judgement.

hang out. Meet new people, share experiences, socialize, talk about tech and data for the greater good. Inspire and be inspired.
In reality, a Hacknight is an event that aims at bringing people together, inspiring collaboration and learning. Think of it more as co-working and less as hacking. You are surrounded by people from different cultures, backgrounds, professions, passions, goals and dreams. But as different as all of them are, they are all kind and helpful. On Hacknights, it is a norm to help others: everyone brings a unique skill set which can be beneficial to community members.
The idea is that working alongside people who are doing all sorts of different work, makes your own work identity stronger and drives motivation.
What are you waiting for?
Hacknights are organized on monthly basis, every first Tuesday of the month. XING is generously supporting this event by providing space and refreshments. You just have to bring your laptop, headphones and use this opportunity. Next time: 2nd of October at XING. For more details, check moinwold meetup page .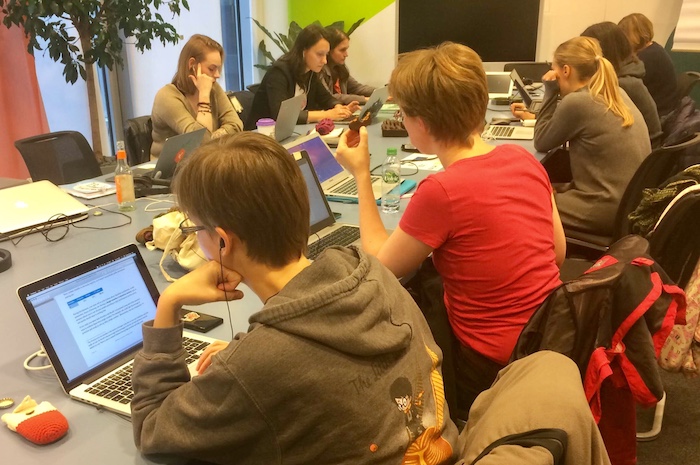 See you soon!
Milica and Anja