Program and Speaker Details - August 26th 2017
Conference Check In & Welcome
11:00 - 11:35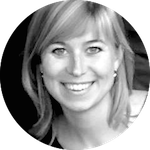 Simone Vermeend
Simone Vermeend is the author of the first Dutch book about blockchain ('Blockchain – de technologie die de wereld radicaal verandert'/ ENG: 'Blockchain – the technology that will radically change the world'), a book intended for anyone who wants to learn more about the possibilities of blockchain and related technologies like Bitcoin and Cryptocurrency. She took on the challenge to make blockchain understandable for everyone. The book is both suitable for people who never heard about blockchain before and those who are already familiar with possible implementations of blockchain and are looking for more depth. Simone works as an Innovation Lead at NN Group and is responsible for setting up and supervising innovation experiments.
Simone's Talk: Blockchain Basics
During the 'Blockchain Basics' session Simone will take you through all the basics that you need to know to understand how blockchain works and what you can do with it. She will provide you with a common blockchain vocabulary and will provide you with a clear understanding of the multiple blockchain buzzwords.
11:35-11:55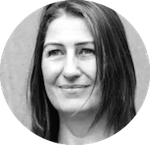 Rhian Lewis
Rhian Lewis is the co-developer of altcoin portfolio tracker countmycrypto.com , which she launched in 2014 after starting to trade Bitcoin and altcoins in 2013. Since then, she has immersed herself in the world of blockchain tech, and is a regular speaker and writer on the subject, particularly with reference to the Internet of Things. She is the co-host of London Women in Bitcoin and blogs here: medium.com/@rhian_is.
Rhian's Talk: The Internet of Decentralized Things
There are predicted to be 20 billion connected devices on the planet by 2020, touching every area of our lives from transport, drones and robots to shopping and healthcare and fitness tracking devices. How can blockchain technology facilitate machine-to-machine communications and ensure the security of this challenging new world?
12:00-12:30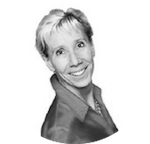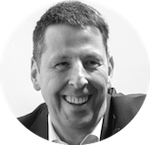 Prof. Katarina Adam and Frank Bolten
Katarina's and Frank's Talk: Biztalk: Use Cases of Blockchain
At first Frank will present a structured overview about the the most important blockchain based projects actually carried out all over the globe. In the second part Prof. Dr.-Ing Katarina Adam from the University of Applied Sciences Berlin will join him and explain more in detail about some interesting use cases, which have the potential to change the way we do business.
13:30 - 14:15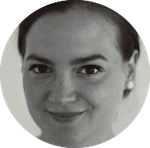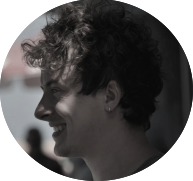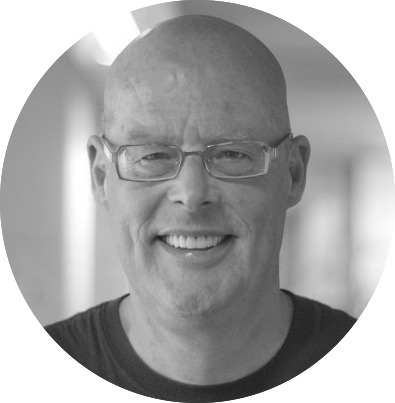 Panel Participants:
Dr. Friederike Ernst
Elias Haase
Conny Dorrestijn
Listed on the Women in Fintech, Conny Dorrestijn has worked for over 25 years in marketing and business development roles in the international financial technology industry. She currently is responsible for global payments marketing at FIS. She is a regular speaker at Money2020 Europe and the American banking association BAI. She is also financial services Associate Partner at the European Centre for the Experience and Transformation Economies.
Vincent Everts
A trendwatcher, passionate speaker, consultant, debate leader and video blogger, Vincent Everts is an inspired bridge builder: a man with original ideas who forges innovative links between new technology and the rest of the world. He is also the founder of the Blockchain Innovation Conference in Amsterdam.
His true passion is innovation. Combining a keen understanding of the big picture with a genuine enthusiasm for new technology, Everts always aims to stir the innovative spirit in others.
Panel moderated by Frank Bolten
Biztalk: Panel discussion
With all our experts and Conny Dorrestijn and Dr. Uve Samuels, moderated by Frank Bolten. Frank will raise questions on what the panel thinks about blockchain development in Germany and Europe as a whole. We will explicitly touch upon the activities in the Netherlands on digital identity and the consortium around the port of Rotterdam which are both very exiting projects. We will conclude on what the German industry looks like in terms of blockchain adpotion in comparison to the adoption in the Netherlands and other European countries.
14:30 -14:55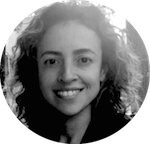 Maria Gomez
I'm María, currently living in Colombia and working with Aragon.one as the strategy and operations lead. I have been working within the cryptocurrency community since 2015. Aragon is everything you need to run your company on Ethereum. Cap table, governance, fundraising, payroll, accounting, bylaws…
Maria's Talk: The Role of the Token in the new Business Models: Aragon.
This talk is about the new types of organizations that this technology is enabling and the role of the token in these new Business Models.
15:00 - 15:30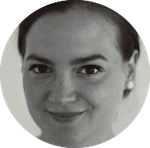 Dr. Friederike Ernst
Friederike Ernst is the COO of Gnosis, an ethereum based prediction market and the General Secretary of the German Blockchain Association. Friederike has followed the crypto world for many years, but before formally joining Gnosis she was a research physicist at Columbia University and Stanford/ SLAC.
Friederike's Talk: The Prediction Market Platform we're building on Ethereum
Gnosis is a fully decentralized prediction market built on Ethereum. Developers can use the platform to create a prediction market for any event, such as the Super Bowl or an art auction. People can then voice their prediction by buying "shares" in one outcome or the other using Gnosis tokens. This can be done with a simple tweet. Gnosis held an auction of these tokens, reaching its goal of selling 250.00K Ethereum in under 15 minutes, giving it a market cap of $300 million. With digital tokens in hand, owners are now free to start predicting.
16:00-17:00
Breakout Sessions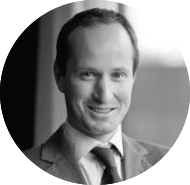 Artem, LATOKEN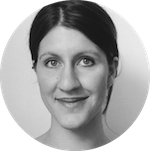 Tassia, Founder RAWR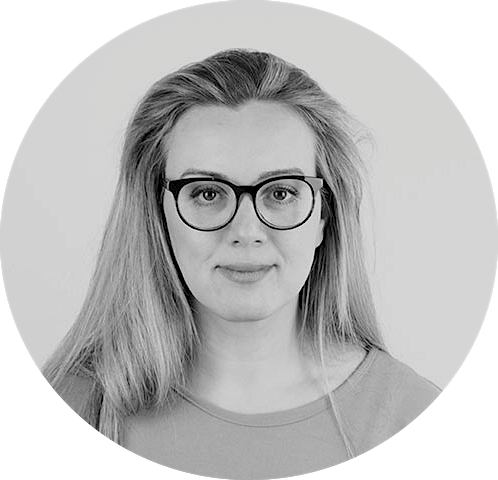 Masha, Founder BigchainDB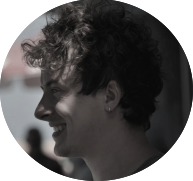 Elias, Founder B9 Lab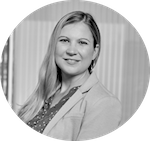 Anja, VP Deutsche Bank GTB Chief Digital Office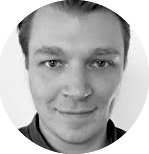 Constantin, Manager & Blockchain Specialist Accenture
Choose your Sessions:
Room Avanti: Artem Chestnov, Managing Director LAToken: Liquid Asset Token disrupt Real Estate Markets
Valentin graduated New Economic School, studied capital markets at Harvard and Stanford. He is the founder of LAToken, a platform for assets tokenization and unlocking the value of illiquid assets ranging from real estate and banks loans to works of art. He was a Director of the world largest acceleration program Founder Institute where he was responsible for mentoring P2P marketplaces for Real Estate and Artworks.
Room Avanti: Tassia Breidenbrücker, Founder RAWR: Innovating Media
Sia's topic is the blockchain technology as the future of online publishing. She will explain how the team around the Austrian startup RAWR is providing a future business model for publishers as well as a blockchain based social opinion network for everyone who is aiming free speech and forming opinions outside of filter bubbles aka. echo chambers. Sia's Startup RAWR got selected for the batch 5 of the Next Media Accelerator Hamburg in which they get the chance to bring innovation to Germanys media scene. They already fell in love with the media scene in Hamburg and are planing to stay also after the 6 months program at NMA.
Room Avalon: Dr. Masha McConaghy, Co-Founder BigchainDB
Masha McConaghy, curator and researcher, is a co-founder of BigchainDB, a scalable blockchain database and ascribe.io, a service enabling immutable attribution for artists and clear provenance for digital and physical art. She has a PhD in Arts from Pantheon-Sorbonne University, Paris and a Museology Degree from Louvre School, Paris. Her PhD explored the distinct relationship between art and commerce over the centuries. She has organized exhibitions throughout the world and has worked with curators at the Louvre Museum, Paris and directed a commercial gallery in Vancouver. Her current pursuits are at the intersection of art, IP and applications of new technology.
Room Ava: Elias Haase, Founder B9 Lab: Introduction to Solidity (Workshop, bring your Laptop)
During the first half of the workshop you will get a crash course in how blockchain works and all the important technologies involved. In the second half we will build a simple crowdfunding smart contract together! - Elias has been spending the past 10 years planning, building and running applications. His background is in Artificial Intelligence. Since the early days of bitcoin he has been following the progress of blockchain tech and has been gathering experience with smart contracts / trustless computation since late 2014.
Main Floor: Anja Dieke, Deutsche Bank GTB Chief Digital Office – Strategy and Projects
Deutsche Bank has been investigating Blockchain since 2014, and has released its first Smart Bond Proof of Value in 2015. Anja will outline how Deutsche Bank approaches DLT/ Blockchain , how it engages with the ecosystem and will highlight some of projects that Deutsche Bank is engaged in. As part of the Global Transaction bank Chief Digital Office Anja is responsible for identifying digital trends and their subsequent impact on GTB's business model . This not only includes research into the application of distributed ledger technology and their relevance for transaction banking, engaging with fintechs, but also the execution of a portfolio of projects. Anja started her career at Deutsche Bank in 2009 as a consultant and later project manager in Group Management Consulting which enabled her to get to know different parts banks and different topics intimately before moving in 2015 to GTB and supporting the launch of the GTB Chief Digital Office.
Main Floor: Good use case - a rare animal? Dr. Constantin Fischer, Accenture
Constantin will talk about his recipe to identify a good blockchain use case. After that brief theoretical introduction, he will showcase a blockchain application that aims to connect numerous players across a value chain. Dr. Constantin Fischer is a Management Consultant and Blockchain enthusiast at Accenture. Supply Chain and Consumer Goods are his every day profession. In 2014, he started to look into the distributed ledger technology.
Time to choose which topic you would like to dive in deaper. We have different talks and workshops you can choose from.
Networking, Tombola and more
Blockchain Expo & Beer
Time to network with the community and talk about the industry showcases of Airbus, Deutsche Bahn Systel, SinnerSchrader and more